Website Calendar Widget
Stop wrestling with your website every time you book a new performance.
1. Design your Website Calendar Widget
Play around with a bunch of design customizations
until the calendar matches your website and you like how it looks.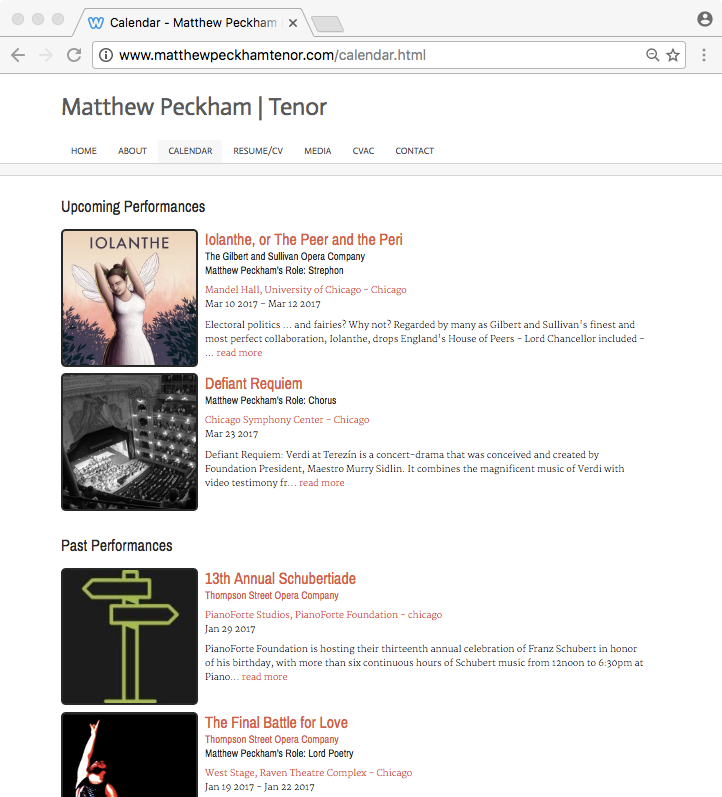 2. Add the Widget to your Site
After designing the Calendar Widget, follow the instructions on how to add it to your site.
The Widget works with most websites - pure html, weebly, squarespace, wix,
wordpress, and most other website building platforms.
3. Add Performances
Add the details of your performances on OpusAtlas and they will show up on your website.
Anytime you want to add a new performance, simply add the details to OpusAtlas.
Additionally, the performances will automatically move from the "Upcoming Performances"
section to the "Past Performances" section once they have occured.